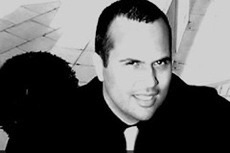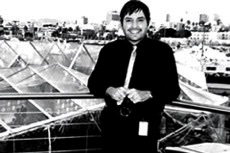 GABRIEL TRUJILLO  EVERETT
Gabriel (Kuunux-tuunawiinx "Rushing Bear") is a member of the Sáhniš (Arikara) nation and discovered his passion for hair and makeup watching his mother set her hair and put on her Hollywood Starlet eyebrows on the Fort Berthold Reservation in North Dakota. Gabriel has found great success working with movers and shakers of the music and film industry. Gabriel's work has been seen in W, WWD, Rolling Stone, Vanity Fair and Men's Vogue with personal styling recommendation features in Cosmopolitan and Life & Style magazines. Trujillo-Everett's "Be Beautiful" column debuted in 2012 in Reality Weekly magazine.
Emmy nominated Jeffrey inspired the name of Sparkle Beauty Studio with his love of Diana Ross and the hollywood classic Valley of the Dolls. Jeffrey states, "The windswept hair...the eyelashes...that visionary ideal inspired my career."  Jeffrey provides one-on-one service to many high-profile actors, artists and musicians. Jeffrey's artistic approach is a modest one, so if you are up late and you see his name in the credit reel, don't be surprised. However, you won't hear about it from him.
Joyce Ellen Everett, (Gabriel's Mom) 1967
Jeffrey and Miss Ross, Monte Carlo 2003